Carver Talent is partnered with amazing broadcast groups and media industry clients who are actively recruiting for the following positions. For confidential consideration or just to get on our radar to discuss your career goals and your next perfect opportunity, please send an updated resume to [email protected].
Managing Editor – Digital Content, top 20 market, $100K range.
Executive Producer, top 100 Midwestern market, FUN COLLEGE TOWN! $60K
Broadcast Maintenance Engineer, top 5 market, $85K. Must know airchains and automation.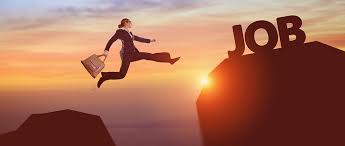 News Director, Midwest, $85K. (EP's and Asst. ND's apply!)
Executive Producer, top 10 market, morning shift, $95K
Creative Services Director, top 100 market, $85K and $100K+ all-in at goal with bonus.
NYC-based Digital Content Creator, Business News, $110K. Must be in NYC and have business/financial Producer/Digital Content experience.
Video Distribution Editor, remote opportunity, $75K.
Chief Engineer, 2 openings, Midwest, $85K. (Broadcast Engineers and/or Asst. Chief Engineers apply!)